Friday, September 25, 2020, 6:57 pm News Flash Archive
The Pizza Hut restaurant in Greenwood has shut down for good.
The iconic Greenwood restaurant has been a mainstay for pizza lovers since the early 1970s, but in recent years has been overtaken by stiff competition from local rivals Pizza Inn, Dominoes, and Little Caesars.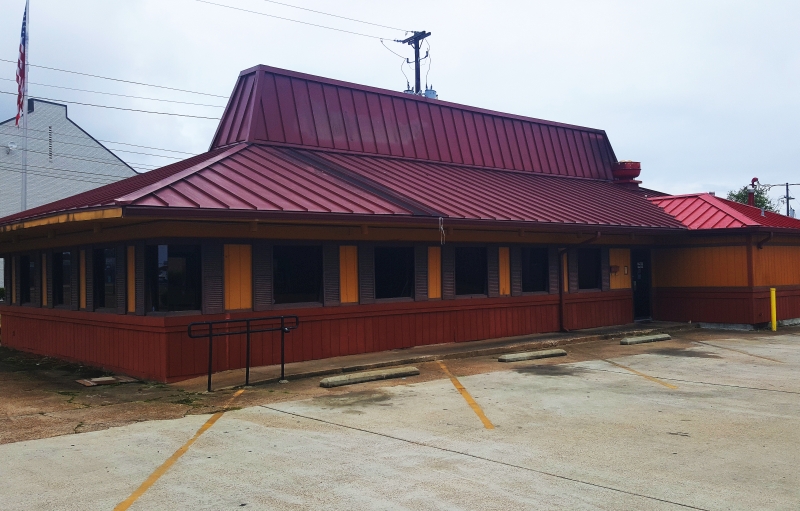 Pizza Hut has closed for good in Greenwood
Back in the day, Pizza Hut squeezed out its only chain rival, Pasquales Pizza, which was located next to the movie theater in the Highland Park Shopping Center. The theater is closed, and Pasquales long ago disappeared.
Now Pizza Hut is gone too.
Greenwood's Pizza Hut was owned by NPC International, which franchised 20% of the Pizza Hut restaurants in the United States. But NPC filed for Chapter 11 bankruptcy in July, and announced it was closing 300 of its stores, and trying to sell the remaining 927 locations. NPC also owns a number of Wendy's franchise locations.
As of Friday afternoon, the Pizza Hut is locked up, with a sign in the doorway announcing its closure. It has been taken off the national "Pizza Hut" location maps, with the message that it has been closed.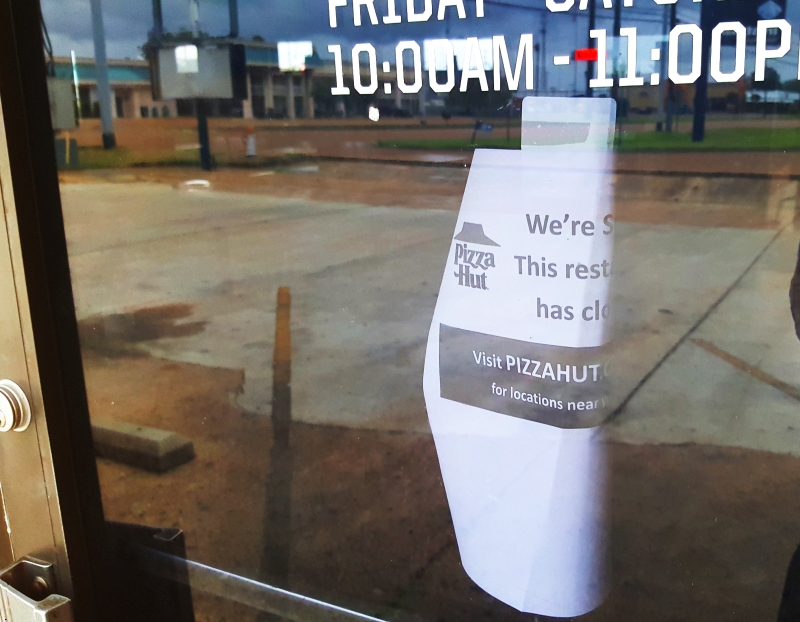 Pizza Hut store announcement of closure
Now, even the signage has all been taken down.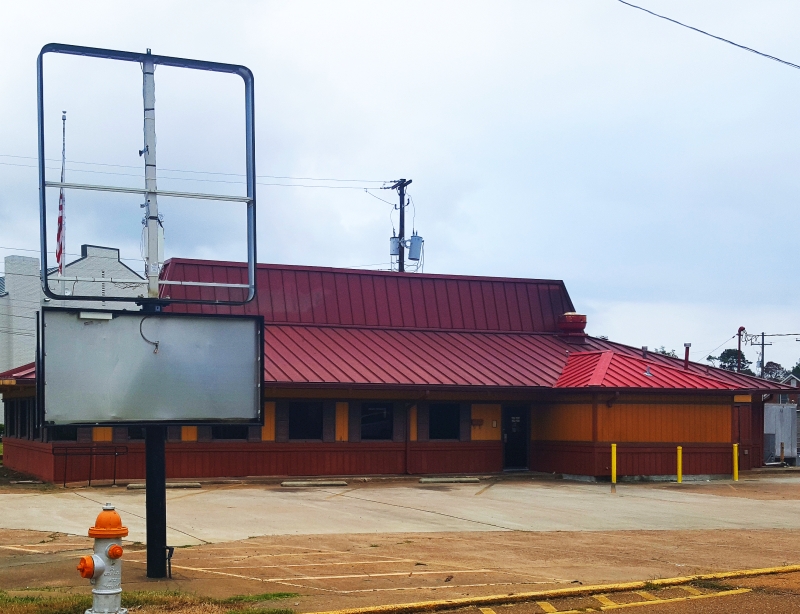 Pizza Hut signage taken down
John Pittman Hey
The Taxpayers Channel

News Flash Archive