Wednesday, December 17, 2014, 2:09 pm News Flash Archive
Leflore County Deputy Sheriff Mark Head was arrested for narcotics trafficking Tuesday morning by Leflore County Sheriff Ricky Banks. He was turned over to the federal authorities and bail was set yesterday afternoon by the federal court.
Here's his picture: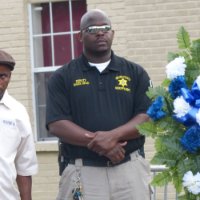 his LinkedIn profile: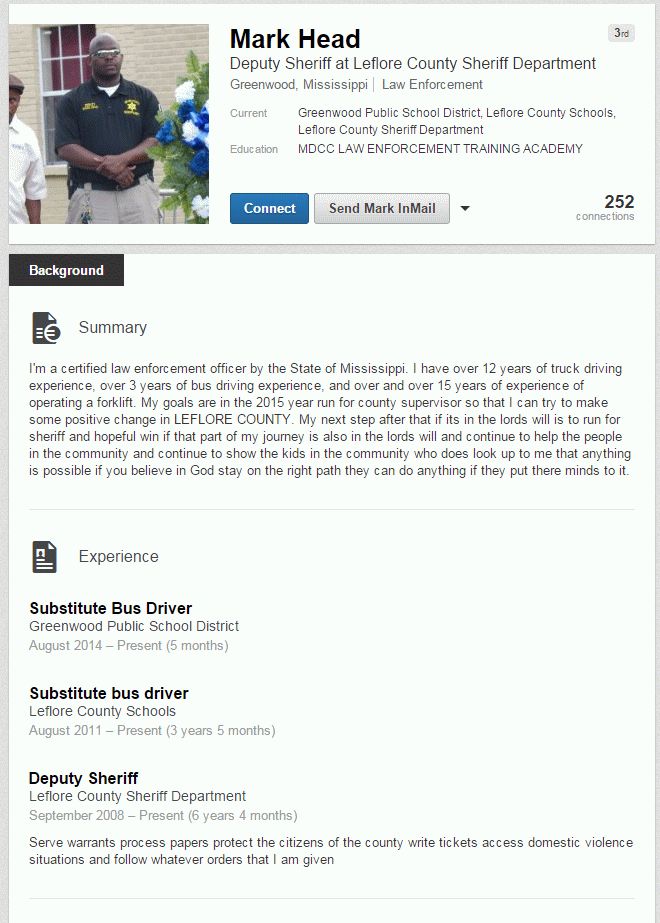 and the affidavit may be seen here: Arrest Affidavit
It describes the way he was led down the path to allegedly help courier what he thought was a pile of cocaine.
In his profile, he claims he was planning to run for county supervisor in 2015, and later for sheriff. He claims he was trying to set a good example to the youth who looked up to him.
He had worked for the Sheriff's department for 6 years. He is also a substitute bus driver for both the Greenwood Public Schools and the Leflore County Public School, according to his profile.
The FBI got him in a sting operation involving numerous phone calls and interactions with a confidential informant.
He allegedly took $1500 for couriering the fake cocaine, and allegedly promptly deposited it in the bank.
The "cocaine" meet-up and swap allegedly took place at Little Round Park on December 4th around 6 pm. Allegedly, Head was driving his Sheriff's Department vehicle when he made the pickup.
Mr. Head is no longer employed by the Leflore County Sheriff's Department. He was fired this morning at the time of his arrest, according to the Greenwood Commonwealth.

John Pittman Hey
The Taxpayers Channel

News Flash Archive