Monday, June 22, 2020, 8:40 pm News Flash Archive
At this afternoon's meeting, the Leflore County Board of Supervisors voted 4-0 to remove the 100 year old Confederate Memorial statue from the court house lawn.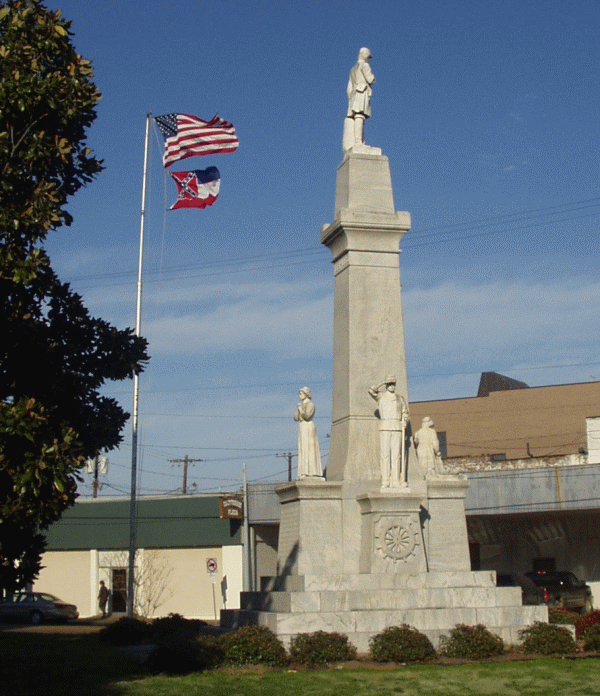 Confederate Memorial Statue on the Leflore County court house lawn
Troy Brown Sr. and his son Troy Brown Jr. addressed the Board, urging it to remove the statue. No one spoke against its removal.
Board Attorney Joyce Chiles told the Board that it has the legal authority to remove the statue, but that the Mississippi Department of Archives and History must be consulted, so that it can determine whether the statue needs to be moved to another location due to any historical value it may have.
The resolution, adopted unanimously by the Board, ordered the "removal of the monument pending [finding] a more suitable location."
District One Supervisor Sam Abraham was absent from the meeting.
The Board meeting may be viewed here: Supervisors Board Meeting of June 22, 2020

John Pittman Hey
The Taxpayers Channel

News Flash Archive