Tuesday, May 24, 2016, 6:00 pm News Flash Archive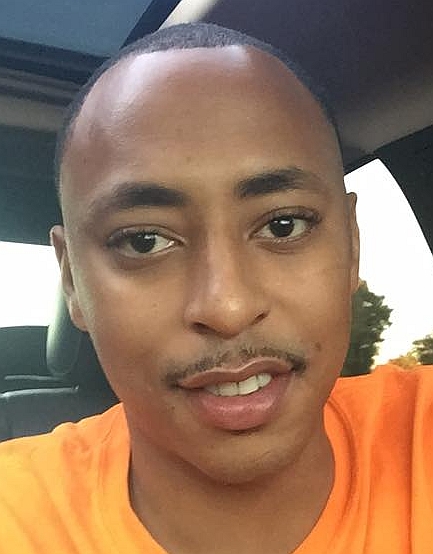 Greenwood Police officer Jamell Calhoun Sr. was arrested late Monday night and charged with DUI first offence and leaving the scene of an accident. He was booked at the Greenwood police station and released on bond. He was not jailed.
The Taxpayers Channel contacted Mayor Carolyn McAdams to ascertain Mr. Calhoun's status. She provided us the following statement:
"Jamell Calhoun was a GPD officer and was arrested for DUI and bonded out of jail. His situation has been turned over to internal affairs and an investigation will be conducted. Officer Calhoun is suspended without pay until the investigation is complete."
Jamell Calhoun was in the news in March 2016 after he had local political activist and businessman Jelani Barr arrested for posting embarrassing information about him on Facebook. See Jelani Barr Arrested for Facebook Post. It is not a crime to post embarrassing information on social media.
The Taxpayers Channel obtained exclusive copies of the affidavit Calhoun used to have Barr arrested. See Affidavit in Barr Arrest Signed by Greenwood Police Officer.
Barr was released on bond and is awaiting word from the Leflore County grand jury regarding the disposition of the charges.
Barr had been illegally arrested in 2015 after Greenwood police officers lied about his lawful actions in April 2015. Barr sued the city and won an undisclosed settlement. One of the officers involved was fired by the city of Greenwood. For the full story, see this article and the links provided therein: Greenwood Settles Jelani Barr Civil Rights Lawsuit.

John Pittman Hey
The Taxpayers Channel

News Flash Archive