Friday, December 29, 2017, 8:10 pm News Flash Archive
The warehouse at the Birdsong peanut processing facility in Greenwood is still on fire Friday evening. Nighttime shows the extent of the ongoing blaze, with the entire structure now fully involved.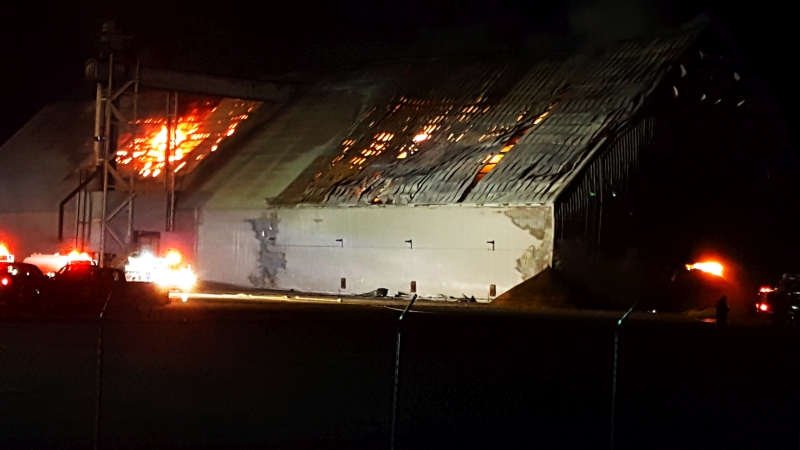 Officers from the Greenwood Police Department and area fire departments are still on hand, but there is little they can do to battle the flames.
Kathryn Eastburn of the Greenwood Commonwealth reported earlier this afternoon that Birdsong officials had told Greenwood Fire Chief Marcus Banks that the entire 25,000 bushels of peanuts in the warehouse are a total loss.
Our first report at noon today may be seen here: Peanut warehouse on fire in Industrial Park.

John Pittman Hey
The Taxpayers Channel

News Flash Archive