Monday, March 4, 2019, 12:37 pm News Flash Archive
Carroll County Sheriff Clint Walker issued the following statement late Monday morning, along with three pictures of the victims and location of the crime.
********
This morning at an initial appearance hearing, Michael Martin Barnhill, age 30, was charged with three counts of homicide and two counts of attempted murder. Judge Jimmy Avant ordered Barnhill to be held without bond at the Carroll Montgomery Regional Correctional Facility, where he will remain until trial.
As Sheriff, my main concern lies with the investigation, the victims, and their families. There are many families who have been forever changed by this horrible crime, who I felt should be notified before I could make more information available to the public. Now that Barnhill's initial appearance is over, and all of the family notifications have been made, I would like to take this opportunity to give the facts concerning this case to the public, and to quash the rumors and speculation that have arisen.
On Friday, March 1, 2019, Michael and Marlee Jones Barnhill were invited to the home of Jim and Brooks Harrell to celebrate Marlee's 27th birthday which was coming up on Saturday. Included in this celebration were Mauri Suggs and Amber Garrard, who are both friends of the couples. The Harrell's ten-year-old son was also present in the home.
These were all good friends having a nice time together. Michael Barnhill, however, became drunk and belligerent during the course of the evening. The others discouraged his drunkenness, and he became angry and combative. His wife was in possession of the keys to their vehicle to prevent him driving away in his drunken state. Marlee was trying to do the right thing to protect his life and the lives of other drivers.
Barnhill went out to their truck and returned with a .40 caliber pistol. As he became angrier, he slapped a cigarette from Marlee's hand. Then, Michael Barnhill suddenly shot Marlee in the chest. As Jim Harrell tried to come to Marlee's defense, Barnhill proceeded to shoot Jim. He also shot Brooks as she attempted to come to the aid of her husband and Marlee. The Harrells were trying to do the right thing by coming to Marlee's aid.
Mauri and Amber ran upstairs to protect the Harrell's son who was asleep in his bed. They locked and barricaded themselves and the child in a closet. They were doing the right thing by protecting a defenseless child.
Shortly after midnight, Carroll County EOC received a call about shots being fired in a house located on Carroll County Road 135. The caller stated that there were several people in the house and possibly 2 or 3 had been shot. Deputies were dispatched and arrived at the scene shortly thereafter. There they discovered two deceased and one severely injured. (Brooks Harrell died enroute to the helicopter which was waiting to transport her to Jackson.) They came upon the two witnesses and the child. The deputies called for backup, summoned ambulances, and rendered what aid they could.
Some time later, Michael Barnhill returned to the scene, acting as though he did not know what had happened. The surviving witnesses alerted the deputies that Barnhill, in fact, was the one who had murdered their friends. Once again, these ladies were doing the right thing, when despite their fear they warned the deputies of the danger posed by Barnhill.
After a brief struggle, and despite his efforts to flee, Barnhill was subdued with the aid of a taser by one of the deputies, taken into custody, and transported to jail. MBI and the State Crime Scene Unit processed the scene and interviewed the witnesses.
We may never know why Barnhill perpetrated this horrible crime. None of the victims or survivors were doing anything other than having a small get-together to celebrate Marlee's birthday. According to our preliminary investigation, there were no drugs involved, and very little drinking other than that done by Michael Barnhill to excess.
Rumors and speculation are always hurtful, no matter who or what they are about. It is human nature to want answers to the haunting question of "why." There is enough information here to know a few things for sure.
Each victim of this crime acted out of care and concern for the welfare of others. Marlee tried to keep Michael Barnhill and those he might come into contact with safe by preventing him driving drunk. Jim Harrell acted in defense of Marlee. Brooks Harrell tried to render aid to her husband. Mauri Suggs and Amber Garrard acted to protect a defenseless child, and to warn the deputies of the danger they were facing. Our deputies remembered and acted upon their training to protect those remaining and subdue the suspect.
Rather than rumors and speculation, the truth is that each and every person involved in this tragedy, other than Michael Barnhill, ought to be praised for their heroic acts during this heinous crime.
As I've met with the families and friends of the victims, and with the witnesses, they have all expressed their deep gratitude to the community for the gracious outpouring of prayers and the acts of kindness shown to them during this most difficult time. I know that they all hope that these heroic acts are long remembered, and that the ones they cherished are thought of with love and admiration. During the hardest moments of their lives, they all thought of other people before themselves.
Our God always brings victory from what the devil meant for evil. We pray that the Lord will use this awful tragedy that has befallen our community to redeem and transform lives, as only He can.
Our thoughts and prayers are certainly with the families and friends of all those affected.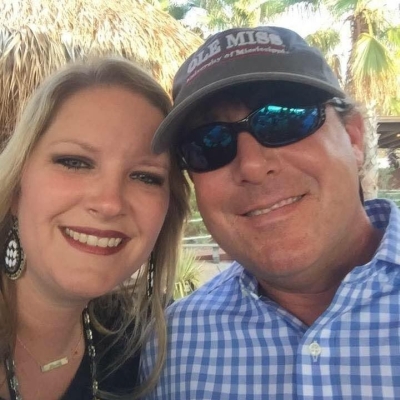 Brooks and Jim Harrell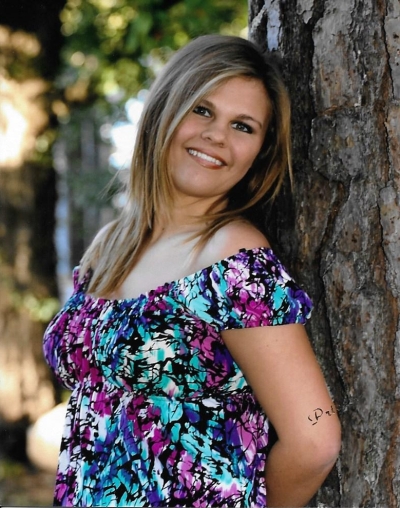 Marlee Jones Barnhill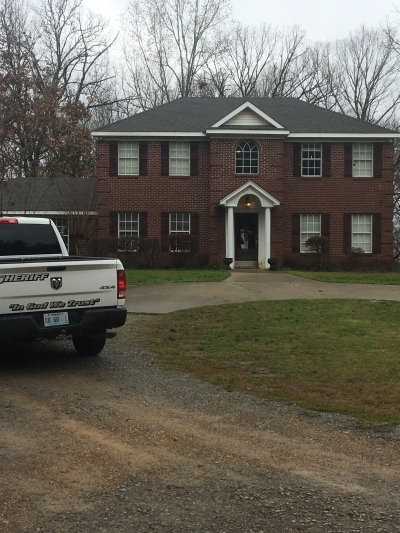 Harrell residence site of the crime

John Pittman Hey
The Taxpayers Channel

News Flash Archive